Roger L. Barnett
Chairman and CEO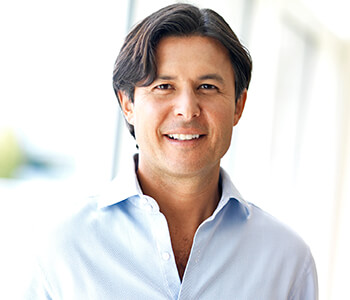 Mr. Barnett is the Chairman and CEO of Shaklee Corporation. Founded in 1956, Shaklee is a leading natural nutrition company in the U.S., with more than 2 million members and ambassadors principally in North America and Asia. In 2000, Shaklee was the first company in the world to become Climate Neutral Certified to fully offset its carbon emissions.
Mr. Barnett began his career at the investment banking firm Lazard Freres & Co. He then organized an investment group to acquire control of Arcade, Inc., which he transformed into the largest sampling company in the world, expanding from a solely U.S. operation into a global business. He was also the founder and Chairman and CEO of Beauty.com, which was one of the first internet retailers in the cosmetics industry. Mr. Barnett has also been elected as the Chairman of The World Federation of Direct Selling Associations (WFDSA), a global organization representing more than 60 national direct selling associations with $180 billion in revenue and more than 100 million representatives.
Mr. Barnett received his undergraduate degree from Yale College (Summa Cum Laude), his law degree from Yale Law School (Senior Editor, Yale Law Journal), and his MBA from Harvard Business School. Mr. Barnett has been selected as a Global Leader for Tomorrow by the World Economic Forum (Davos) and has also been selected as a Young Leader Fellow of the National Committee on U.S.-China Relations. Additionally, Mr. Barnett serves as a member of the Harvard and Yale Schools of Public Health Leadership Councils, the University Council of Yale University, the Yale University President's Council on International Activities, and the Advisory Board of 2004 Nobel Peace Laureate Wangari Maathai's The Green Belt Movement.